Tom Renner's pictures (below) of the lighthouse construction to keep us up to date on the progress. Here's what Ed Appleyard had to say:
View a video of the inside the lighthouse from Ed and more at the Lighthouse Facebook Page >>>
Here is what the well dressed sandblaster wears when working on the South Haven Lighthouse. Precautions against possible lead paint and asbestos. All material that is removed has to be captured and properly disposed of. Photo by Tom Renner, busy as usual even though he is retired.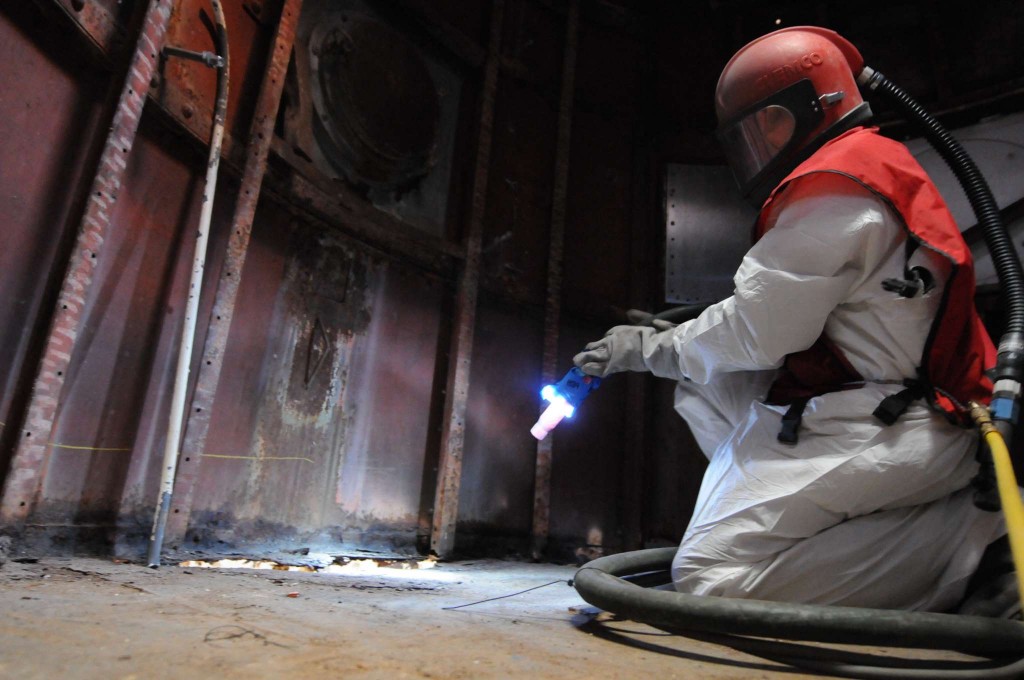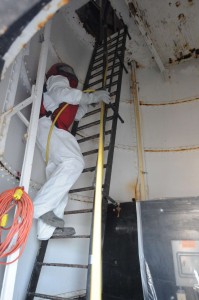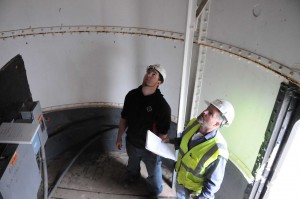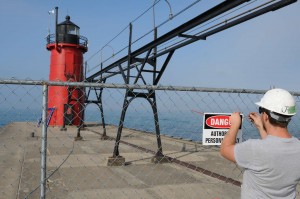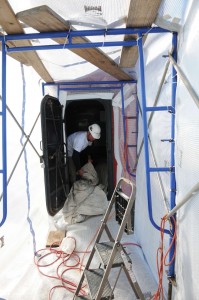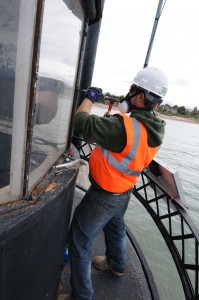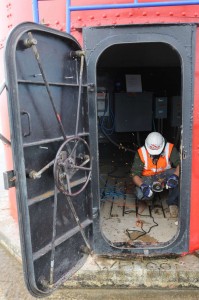 Help us "Save the Light" by purchasing a Personalized Commemorative Brick >>>