It's official now! Amidst the rain and a few umbrellas, on August 9, 2012, during a transfer ceremony high on the lake bluff overlooking the pier, the Historical Association of South Haven proudly accepted the Deed to the lighthouse from the United States of America. The drizzly afternoon did not dampen the spirits though of some 50 plus supporters, who showed their enthusiasm for this acquisition by attending. So once again, thank you South Haven.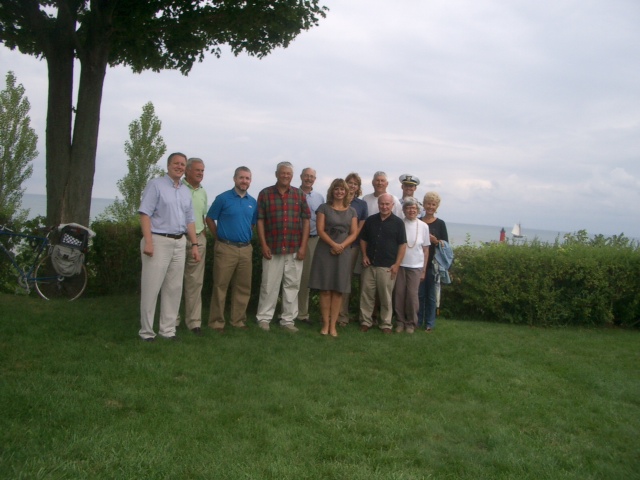 Lighthouse Deed Ceremony Video
Lighthouse Deed Ceremony – video by Dick Brunvand for the Historical Association of South Haven. Thursday, August 9th at 1:00 PM – on the bluff in front of St. Basil Church.