The South Haven South Pierhead Light is a lighthouse in Michigan, at the entrance to the Black River on Lake Michigan. The station was lit in 1872, and is still operational. The tower is a shortened version of the Muskegon South Pierhead Light, and replaced an 1872 wooden tower. The catwalk is original and still links the tower to shore: it is one of only four that survive in the State of Michigan.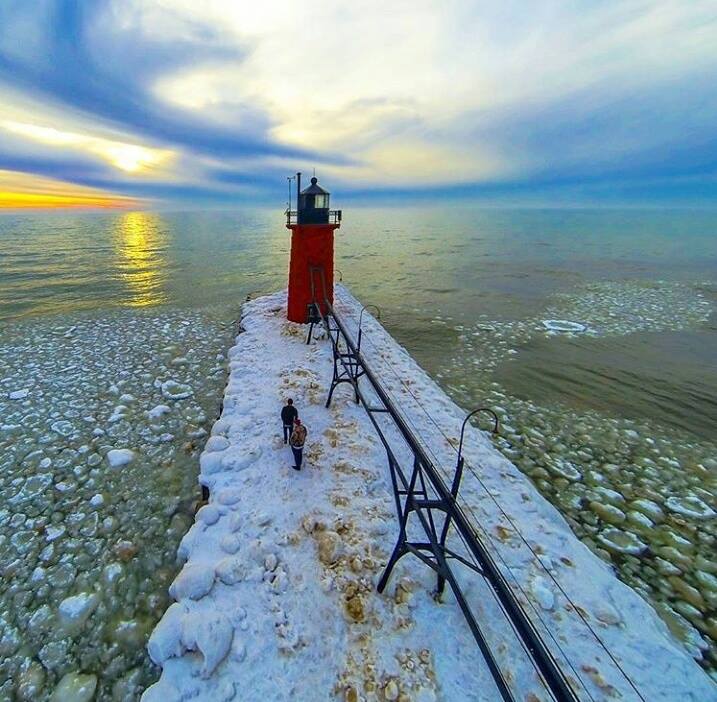 History
The keeper's house is on shore, 2-1⁄2 stories stall, wood with a hipped-roof. It was also built in 1872, and is located at 91 Michigan Avenue onshore, was transferred to the city for preservation in 2000. The Michigan Maritime Museum has renovated the keeper's house as the Marialyce Canonie Great Lakes Research Library.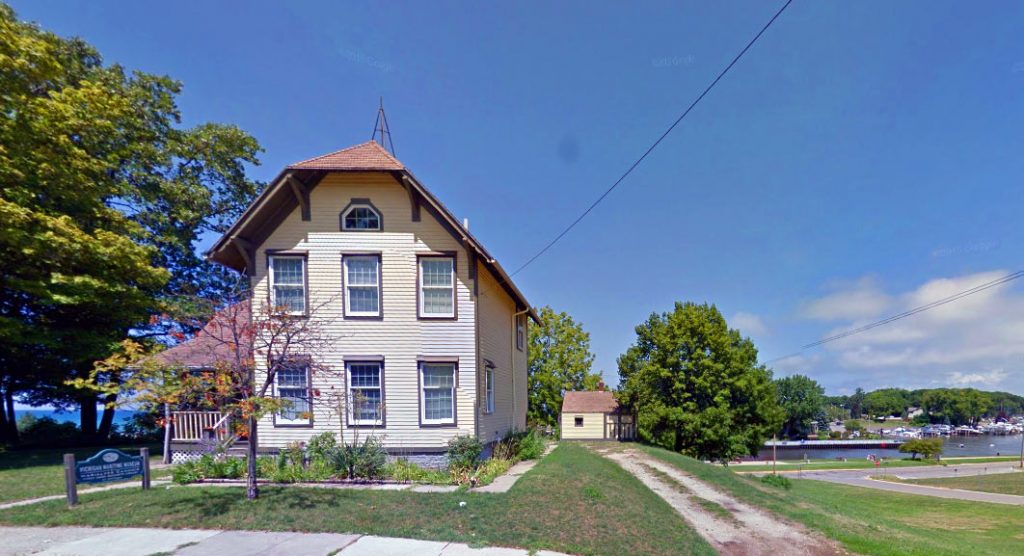 A Fifth order Fresnel lens manufactured by Parisian glass makers Barbier and Fenestre was installed in the lantern.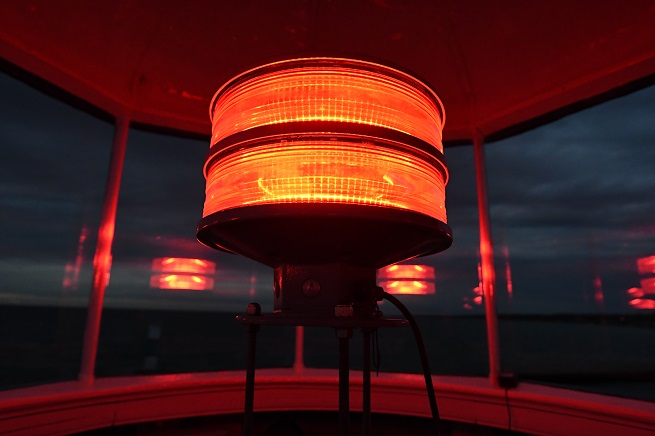 The current tower was designed by Eleventh District engineer James G. Warren.
The U.S. Lighthouse Service elected to tear down the wooden lighthouse and replace it. On October 6, 1903 ten workers arrived on the USLHS tender Hyacinth and began the project. It took a little more than a month to complete the project. According to The Daily Tribune (October 14, 1903) the lantern room was brought from Muskegon, Michigan where it had spent forty years on duty.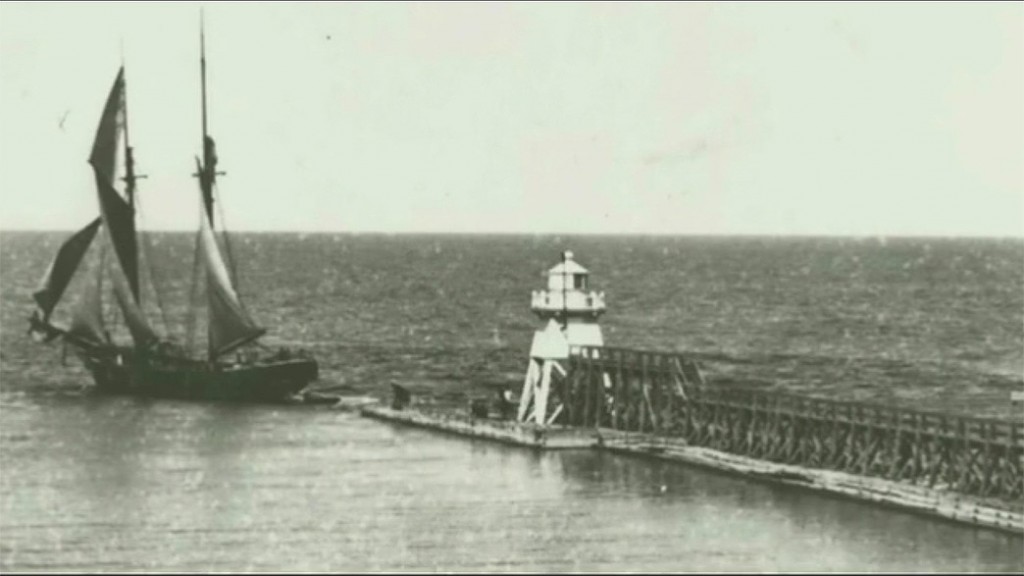 In 1913, the location was deemed unsatisfactory, and the cast iron lighthouse was moved 425 feet (130 m) to the end of the pier.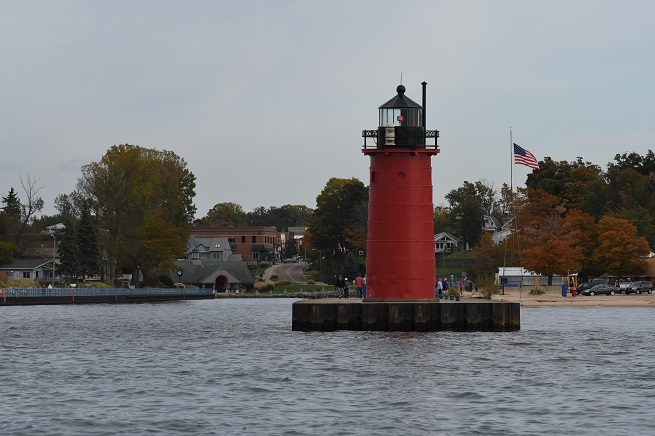 Read about the early days of the lighthouse. Excerpts From from the book: The Harbor Light 1872-1940 >>>