Mail your check or Money Order to:
Historical Association of South Haven
355 Hubbard Street
South Haven, MI 49090
Pay for your Personalized Brick Paver by credit card.
Click the "DONATE" button (below). You will be redirected to PayPal. Choose your brick size to complete purchase.*
*Multiple brick purchases: Add up your total and enter it in the "Other Amount" box.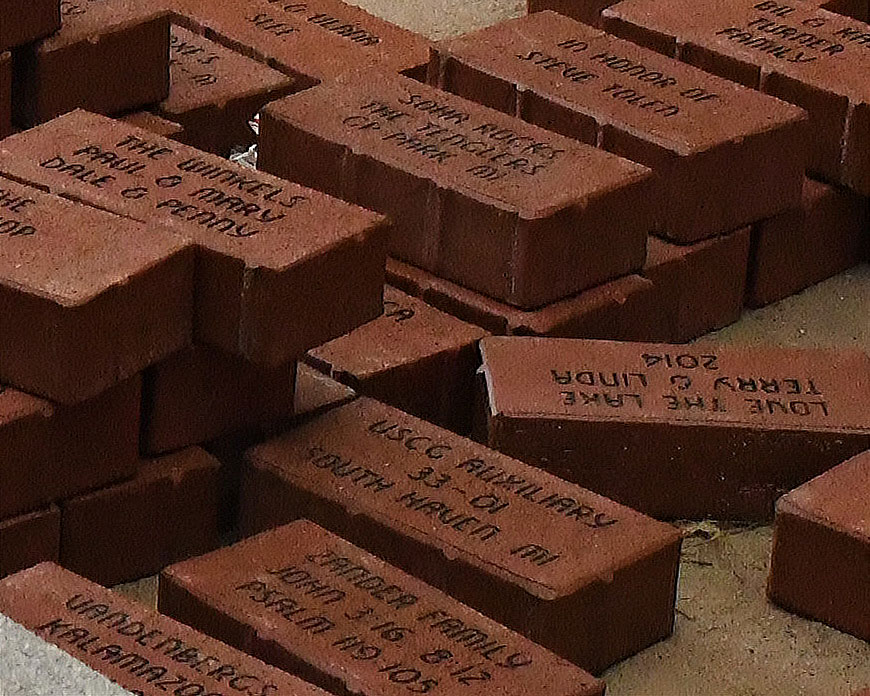 Historical association of South Haven
Phone: (269) 637-6424
---